http://www.omniglot.com/writing/franklin.htm
Notable features:
* Double vowels represent long vowel sounds, e.g. aa = [ a: ] and ii = [ i: ].
* Only one accented letter appears in the alphabet: ê, which represents the a in mane and lane.
* Consonant combinations are used to represent such sounds as the ch in chew and the j in jaw.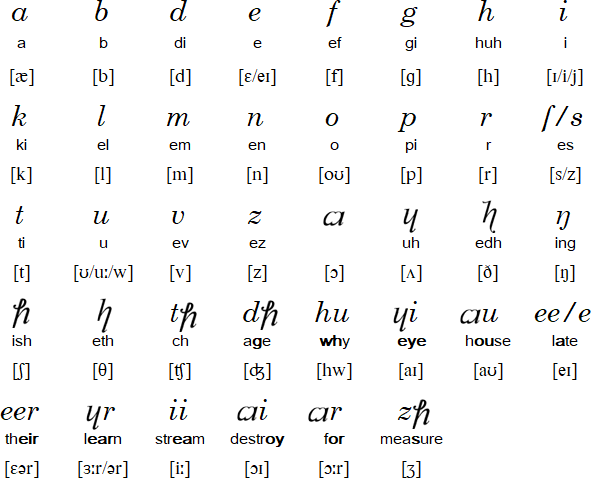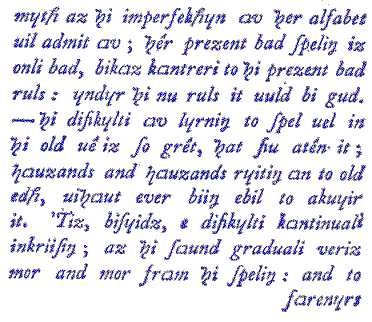 Transliteration:
Much as the imprefections of the alphabet will admit of; the present bad spelling is only bad because contrary to the present bad rules: under the new rules it would be good -- the dificulty of learning to spell well in the old way is so great, that few attain it; thousands and thousands writing on to old age, without ever being able to acquire it. 'Tis, besides a difficulty continually increasing; as the sound gradually varies more and more from the spelling: and to foreigners.