This thread is for anyone to share any art they've made!
I'd been wanting to start drawing recently as a creative outlet. I'd always loved the idea of being able to bring anything in your mind to life with art. As a child I was never artistic so I didn't start young like a lot of people, but finally a couple days ago I finally started. It's been a lot of fun so far! I know it'll be a long time before I get very good, but even after two days and a few simple sketches I feel I've enjoyed myself a lot. Here is the first set of sketches I did: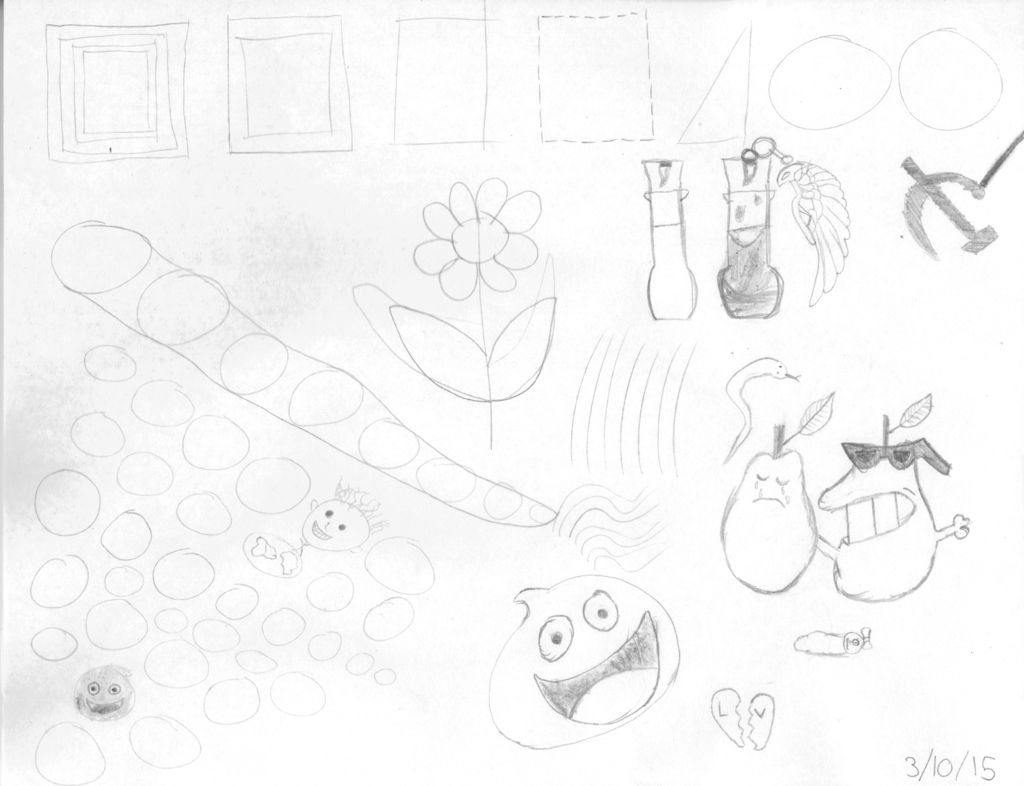 I was looking at a "tutorial" for beginners. It recommended practicing basic geometry. I know it's always been hard for me to draw straight lines so I tried squares. Some of the lines were alright, most were curved. Have never been able to draw circles either, so I tried a bunch of them. There's like one perfect circle in the area on the bottom left and the rest were shit.
One looked like a head so I doodled a little person walking on a planet, and one looked like a slime from Dragon Quest games, so I doodled one then did a bigger one from a reference picture.
I got a cool necklace last week that is supposed to be a Phoenix Down (potion that revives fallen party members) from Final Fantasy games. I tried drawing the bottle and wing pendant. The bottle is hideous but I was quite proud of the pendant! I drew a little snake and tried to do another one, but it ended up looking like a sickle so I drew the Communist hammer & sickle.
Then my now ex-datefriend (see broken heart at bottom right) said to draw "pearants". So I drew a sad pear and started another that ended up looking like Slurms McKenzie from Futurama so I drew him. And a tiny baby Leela. My favorite here is Pear Slurms McKenzie.
Then I did these last night and today:
The top left is a Cactuar from Final Fantasy games (I love FF games), the middle-left three are a Green Snail, Shroom, and Green Slime from MapleStory. The bottom left is a Cactuar fused with a banana because why not? He's trying to escape his fate of being used in an ice cream sundae. Then the giant thing on the right half of the page is a Moogle, again from Final Fantasy games. I like drawing stuff from games.
She's holding a sign saying " L <3 L" with the L's being me and my girlfriend Lily.
I like the Moogle, though it's not perfect and kinda dull. The Cactuars and snail and shroom I'm proud of, though the slime is kinda shitty. But so it goes.
I did these all with a regular HB pencil. Next month I wanna get a set of pencils and a kneadable eraser so I can do shading and whatnot. Then eventually I want to graduate to color.
So far I love the idea of fusing or mashing up different things, like a pear and the slug dude, and the Cactuar and a banana. Also, I find it very difficult to draw symmetrical arches.